UPF-Austria: Why Religions and Cultures in Dialogue matter for achieving the UN SDGs
Friday 03 February 2023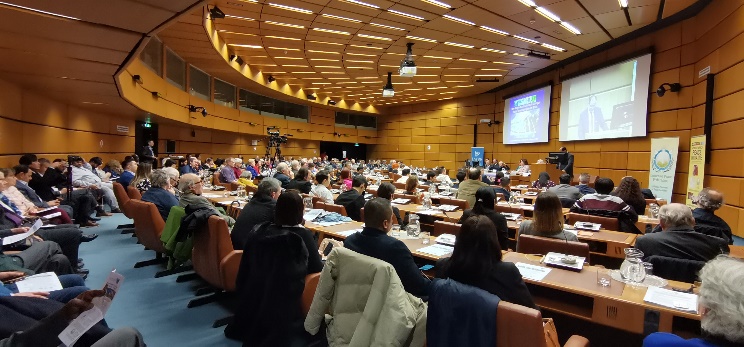 Supported by UNODC, the Universal Peace Federation (UPF), UNCAV, the Coalition of Faith-Based Organizations,
Youth and Students for Peace, the Women's Federation for World Peace, and partnering organizations are inviting you to a conference on the theme
Why Religions and Cultures in Dialogue matter for achieving the UN SDGs
Friday, February 3rd 2023, 13:00-17:30 (1:00 pm – 5:30 pm)
Vienna International Center
1st Session: 14:00 – 15:30 Why Religions and Cultures in Dialogue matter
2nd Session: 16:00 – 17:30 Interfaith and the United Nations SDGs
Speakers: Diplomats, Religious leaders, Academics and Leaders of NGOs
"This age of globalization needs enlightened people in each faith who can examine their sacred writings and traditions and identify the aspects that can benefit all humanity as well as those that preserve each religion's identity. UPF and its network of Ambassadors for Peace celebrate this week each year, in a way that encourages understanding, respect, and cooperation among people of all faiths for the well-being of our communities and peace in the world"
A ground pass is required to enter Vienna International Centre (VIC). If you do not have a permanent pass, please register not later than January 31st 2023 on www.weltfriede.at. Those, who would like to enter the VIC and attend the conference on February 2023, are requested to present their identity document at Gate 1 of the VIC. The VIC, 1220 Wien, Wagramerstrasse 5, is best reached by Subway U1 (Kaisermühlen).
Further information: Peter Haider - 0650 2588846
World Interfaith Harmony Week
First proposed at the UN General Assembly on September 23, 2010, just under a month later it was unanimously adopted by the UN and henceforth the first week of February will be observed as a World Interfaith Harmony Week.

World Interfaith Harmony Week conferences were organized in the UN in Vienna in 2020, 2019, 2017, 2016, 2015, 2014 und 2013.
UPF is an NGO in General Consultative Status with the ECOSOC of the United Nations
Seidengasse 28/4, 1070 Wien, Austria; ZVR: 182012940; E-Mail: This email address is being protected from spambots. You need JavaScript enabled to view it.